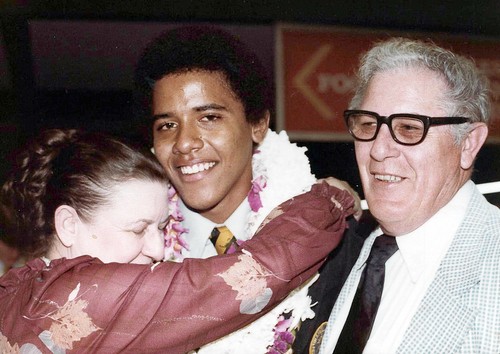 Senator Barack Obama will cancel several events with two weeks to go to the election to attend to his ailing grandmother in Hawaii.  Michelle Obama will step in for her husband at scheduled events. 
Liberal family values in action here.  Its up to us to step up our efforts to elect Obama president.
From the story:
"Sen. Obama's grandmother Madelyn Dunham has always been one of the most important people in his life," spokesman Robert Gibbs told reporters.
"In the last few weeks, her health has deteriorated to the point where her situation is very serious. It is for that reason that Sen. Obama has decided to change his schedule on Thursday and Friday so that he can see her and spend some time with her," Gibbs said.