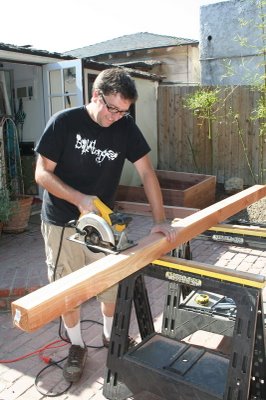 Our pals at the Friends for Fullerton's Future blog (FFFF) are regular stand up guys when it comes to calling for transparency in government.  They are very good about filing public records requests and reporting their findings and applying appropriate snarky comments to each post. 
So imagine our surprise to learn that FFFF blogger Travis Kiger was appointed to the Fullerton Planning Commission by newly elected councilman Bruce Whitaker.  Kiger was joined two others out of a pool of 27 applicants to make the team.  Click on this link and go to Travis' application for the Planning Commission (page 137-138) and you'll find the thinnest application for employment or an appointment that I've ever seen.
Kiger's home address was redacted by the city for the online application but you can score it through a records request at city hall.  I'm not sure why you can access the data one way but not another — sliding scales of trasnparency I presume (but hey, I don't care where he lives, really). 
Voters will be happy to note Travis hasn't been arrested (since his 18th birthday) and he lists only an affiliation with the FFFF blog as an organization he belongs to.  No other civic or community organizations.  No church or house of worship.  No clubs.  No volunteer experience. 
There is a handwritten notation at the top of the page for 11/17 req. ref. which we believe is a note to check references. But again, none are provided.  No Chris Norby. No Shawn Nelson. No Tony Bushala.  No Chris Thompson.  No Ed Royce.  Nobody. Blank lines under references. The city did ask Kiger for references in December, they initially told us that Kiger communicated back that he would not provide references for the application (Kiger wasn't the only applicant to decline to provide references and the city was getting back to me with his exact reason why).
On the second page of Kiger's application where a question of his qualifications for Planning Commission is requested, Kiger is the soul of brevity; six words: "I am honest, analytical and independent."  All notable attributes in a person, but we can certainly apply these attributes to most First Graders, can't we?  At least Sean Mill had prior experience with planning when he was re-appointed in Santa Ana.
As a candidate for office, Whitaker had this statement posted on FFFF last Fall:
"Taxpayers/residents/small business owners and those (and there are many) who support rational public policy, objective decisions and open, ethical government:Â  There is still time to put your shoulder to the wheel of my campaign!
If you believe and lament that the outcome of this election is already decided . . . I submit that now more than ever, you should consider helping me to attain a seat on the Fullerton City Council.
Even if we do not agree on every issue, you should consider voting for me for the following reasons:
I believe that a councilmember should ensure openness; invite public input; demand fair and thorough deliberations and hearings; avoid conflicts; continuously conduct independent research and exercise due diligence that would keep him/her fully informed and prepared regarding items coming before the City Council.
Your councilmember should be available, be a good listener and treat the public with respect. A good City Council represents the people in the process, not the agendas of special interests which would work to the detriment of the people.
You can be assured that I will "speak up" when confronted with unethical, harmful or wasteful acts in our city government while representing you as a member of the Fullerton City Council."
So I'd like to call Mr. Whitaker on the carpet here.  What makes Travis Kiger your pick for the Fullerton Planning Commission? What qualifications did he present that others did not? Do you think Travis Kiger is qualified to be an effective city commissioner?  Is Kiger on the Planning Commission to represent the best interests of the city or the best interests of the Busala Brothers development company? What sort of due diligence did you do on Kiger's nearly blank application?  Did you not question his reason not to offer any references?
Kiger, who's term expires 12/31/2012, gets a meeting stipend believede to be about $150 a month for attending both meetings (again, we have no problem with anyone being modestly compensated for public service).  Kiger gets no other benefits other than the meeting stipend which he can decline. But because he was appointed last night, there is no word on whether Kiger will take the money or not. 
There's transparency and then there's invisbility.
Welcome to your appointed political life Mr. Kiger.  Expect your decisions to be scruntized and questioned especially when those decisions benefit a few members of the city of Fullerton over the majority of the residents of the city.